Grants Cottage is located in the heart of Dartmouth with all it's unique selection of boutiques, galleries, restaurants and bistros right on our guest's doorstep.
This map shows you where Grants Cottage is in relation to the rest of the town, the red star in the top right is where the house is.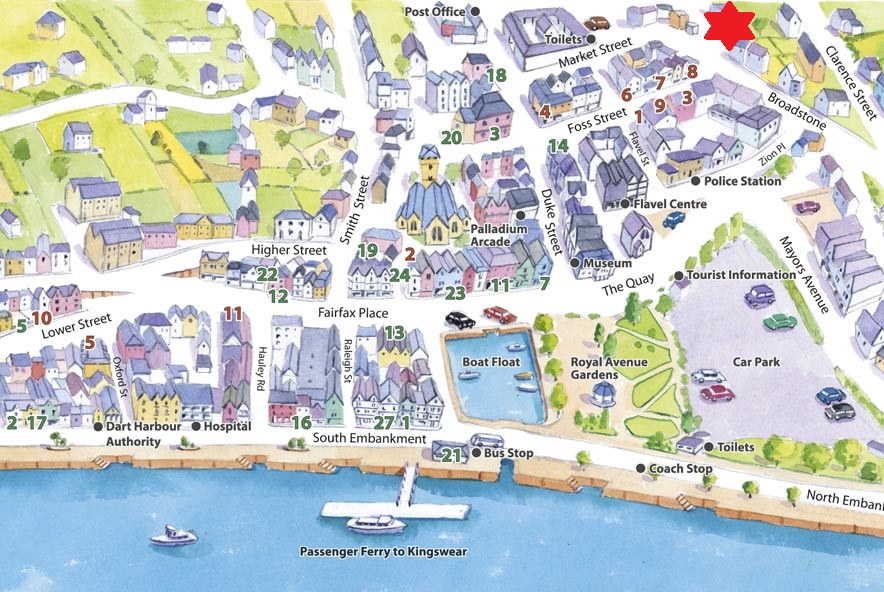 This picture shows you where parking is near to the house.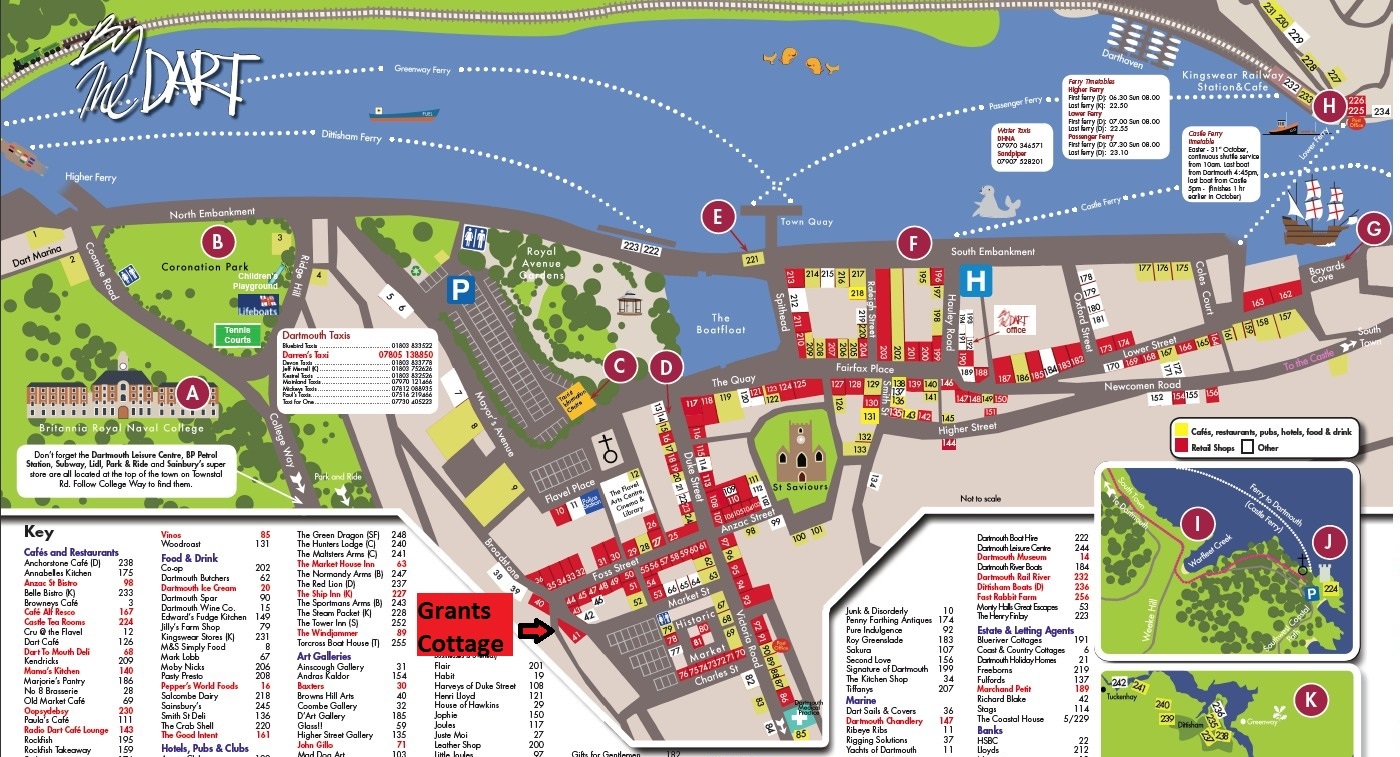 Browns Hill Steps is a pedestrian street, this image from Google Earth shows how far the house is from the nearest parking, the road is very wide there and we stop to load and unload our car if we cannot actually park there.